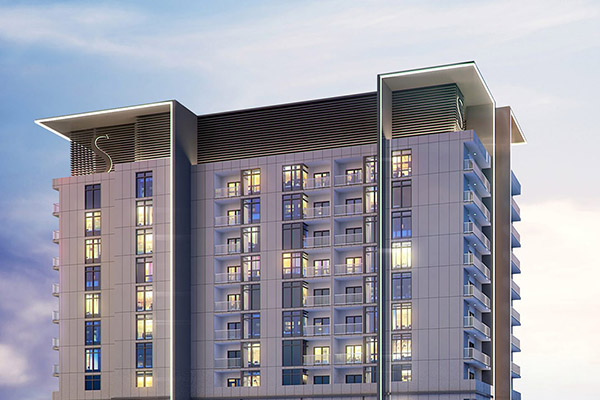 Sobha Realty is one of the largest construction companies in Dubai. The developer strives to satisfy the preferences of a wide social audience and offers all popular types of housing. Property from Sobha Realty is elite apartments in well–maintained residential complexes, villas in gated communities, houses, and cottages. The company was founded in 1976 and specialized in interior decoration. In 2003, the developer also engaged in the design and construction of residential and commercial real estate. Over the past 10 years, the company has implemented over 390 successful projects with a total area of 7.8 million sq. m.
Sobha Realty developers in Dubai
The construction group includes 2 main divisions: Sobha Contracting and Sobha Manufacturing. The developer's headquarters is located in Dubai. A construction company in Dubai provides a full complex of works:
real estate design;
creation of reinforced concrete structures;
glazing;
interior decoration.
All stages are carefully controlled – independent experts are actively involved in assessing the quality of work. Modern materials are used in the construction, the quality of which is also carefully monitored.
Sobha Realty's investment appeal in Dubai and the UAE
The developer's projects are characterized by a conceptual design highlighting its projects from other residential properties in the UAE. Investing in real estate developer is beneficial for several reasons:
All projects comply with modern quality standards and are focused on customers who appreciate comfort. This makes housing liquid and in demand.
Capitalization of the cost allows you to profitably resell premium apartments due to the ever-growing demand for such housing.
The real estate market of the largest emirate of the UAE is booming. Since 2021, premium projects from reliable developers in Dubai, the UAE, are sold out at the first stage of sales. After the complexes are put into operation, the cost of housing increases by several tens of percent.
Sobha Realty's completed residential complexes
Sobha Hartland became the trademark of the developer. It is located in the heart of the emirate and covers an area of over 743,000 sq. m. The territory with developed infrastructure and landscaped area is located on the seashore. The community is scheduled to be completed in 2025. The district has ready-made residential complexes, but most of the projects will be implemented in 2024-2025. Ready-to-move apartments are available in The Crest Tower A residential complex, Garden House, Hartland Estates Villas, Hartland Aflux Apartments, and Sobha Daffodil Towers.
Start of sales of new buildings from Sobha Realty
A reliable developer Sobha Realty in the UAE values its reputations and delivers projects on time. In most cases, buyers receive an attractive payment system in installments, which allows them to pay most of the value of the property by the time it is commissioned. These are new buildings, which are planned to be put into operation in 2024-2025:
Sobha Creek Vista Grande Complex. This is a limited collection of premium apartments with a different number of bedrooms with a total area of up to 138 sq. m. The cost of apartments starts from AED 1.3 million ($350,000, ¥2.4 million).
The Sobha Hartland Greens complex includes several medium-rise buildings. It presents studios and apartments with 1-3 bedrooms priced from AED 750,000 ($204,000, ¥1.3 million).
One Park Avenue is a 28-storey tower with over 400 properties of various types. The number of bedrooms is from 1 to 4. The starting price is AED 1.2 million ($322,000, ¥2.2 million).
A more detailed list of real estate from Sobha Realty can be found in its catalog.
We will help you buy a property by Sobha Realty
The site presents current offers from construction companies Sobha Realty in Dubai. Specialists will help you choose apartments in ready-made and off-plan residential complexes by this construction company in real time. Start choosing a prestigious Dubai property right away!